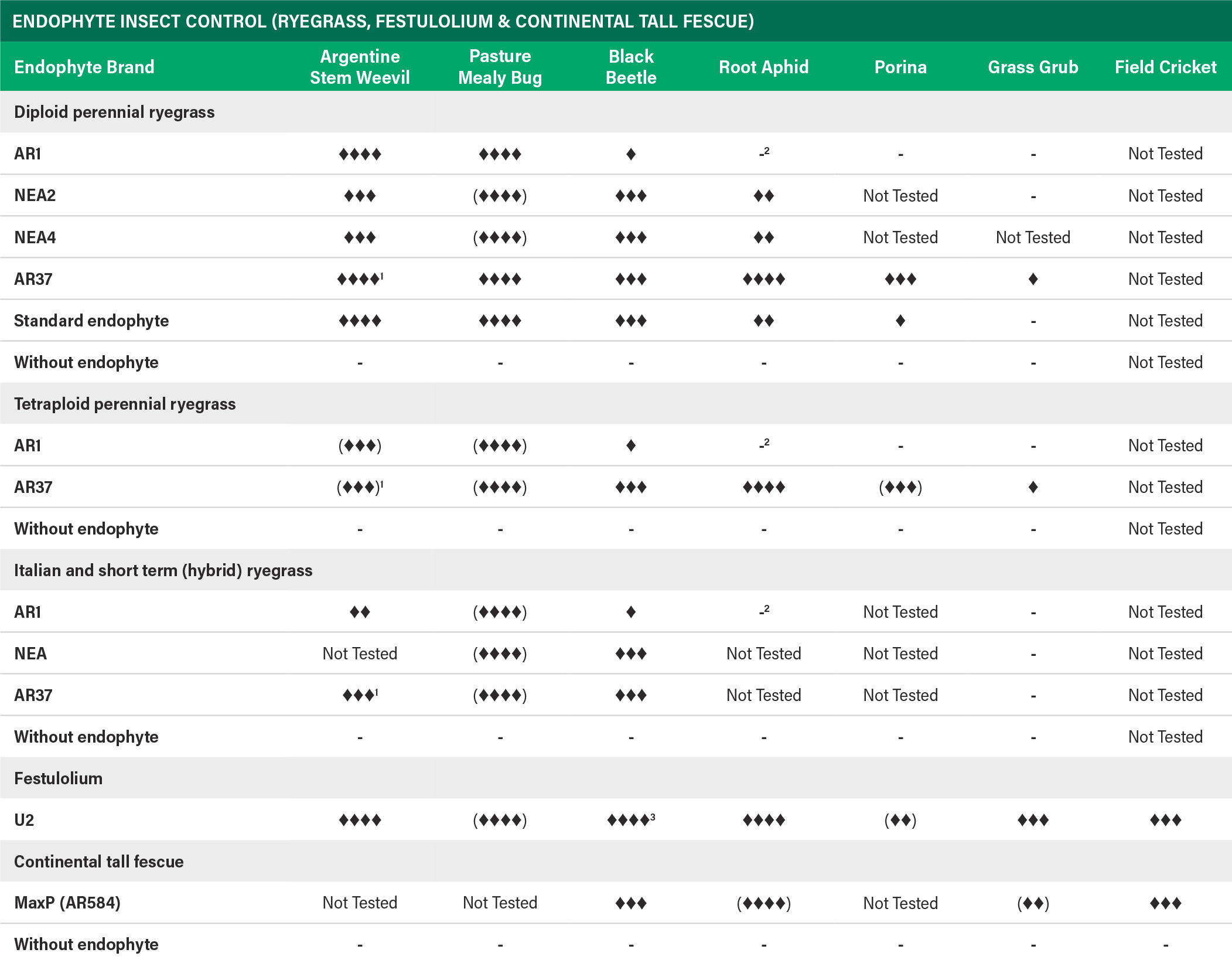 Key to table:
- No control
♦ Low level control: Endophyte may provide a measurable effect, but is unlikely to give any practical control.
♦♦ Moderate control: Endophyte may provide some practical protection, with a low to moderate reduction in insect population.
♦♦♦ Good control: Endophyte markedly reduces insect damage under low to moderate insect pressures. Damage may still occur when insect pressure is high.
♦♦♦♦ Very good control: Endophyte consistently reduces insect populations and keeps pasture damage to low levels, even under high insect pressure.
( ) Provisional result: Further results needed to support the rating. Testing is ongoing.
Notes on table
1 AR37 endophyte controls Argentine Stem Weevil larvae, but not adults. While larvae cause most damage to pastures, adults can damage emerging grass seedlings. In Argentine Stem Weevil prone areas it is recommended to use treated seed for all cultivars with novel endophyte.
2 AR1 plants are more susceptible to root aphid than plants without endophyte.
3 Active against black beetle adults and larvae.
Table compiled by the NZPBRA (correct as of print January 2021). AR1 and AR37 endophytes are used under license from Grasslanz Technology Limited. AR1 and AR37 endophytes are protected under the New Zealand Plant Variety Rights Act 1987.